Nutanix portal added new feature called License Tagging on Nutanix licenses to create license pool to identity and mange the licenses more efficiently and easily.
License Tagging
License Tagging​ allows customers to tag licenses into various pools/groups within a customer account. User will have the capability to apply licenses tagged to one/more specific pool during licensing action.
How to tag licenses ?
If you want to tag Nutanix licenses to create custom filter to categorize the licenses then need to follow steps.
Step 1 : Log in to the Nutanix Portal
If you are not register on Nutanix portal, first create account.

Read more : How to create account on Nutanix Portal
Step 2 : click on Support Portal
Step 3 : click on License page
Step 4 : ​Add Tag​ feature is available on the Licenses​ > ​Purchases​ tab.
The 'Add Tag' button is disabled by default But once you select the licenses
"Add Tag" button will be enabled.
Step 5 : Create your custom Tag to click on Add Tag pull down button,
If already defined tags exist, they are listed in the pull down area.
Licensing a cluster with licenses tagged in a pool
On 'Manage Licenses' workflow, the 'Upload File' populates '​Choose license Tags​' only if the customer account has tagged licenses setup.
Customer can select from one or more tagged pools or all licenses deposited in the customer account.
The rest of the licensing workflow is as-is.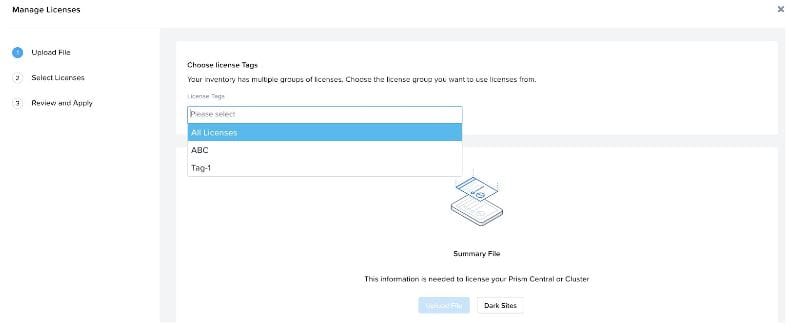 Useful Links
Conclusion
Go through this blog you will be able to Install, Reclaim, Mange the Nutanix licenses as Nutanix professional does.
Everything is explained regarding Nutanix licensing with step to step guide.
I hope you learnt something new today.!


Enjoy Hyper Hci Blog to take deep dive into Hyper converged HCI technology
Follow Hyper Hci Web Blog and Social Networks as well to stay up to date.
Related