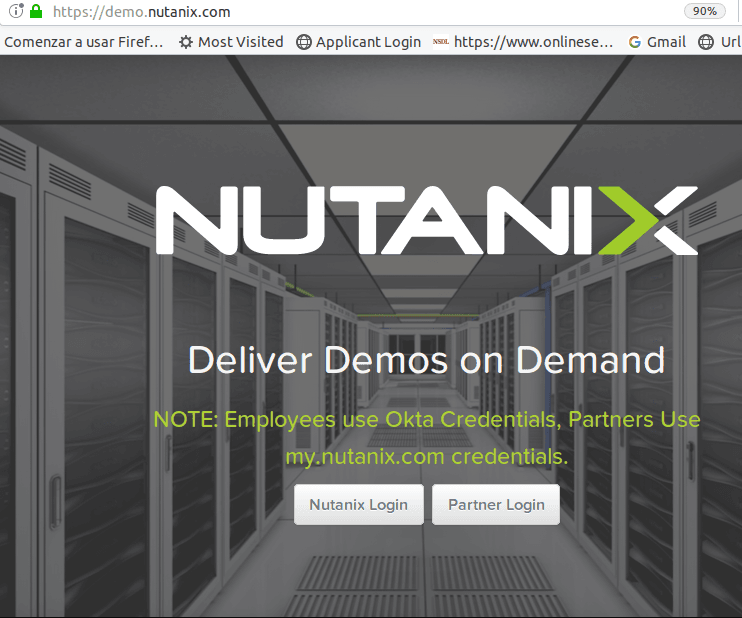 Are you authorized partner or nutanix employee ? If your answer is Yes 😉 have great news for you. Nutainx recently launched Nutanix online demo lab for Free Live Demo website for their partners and employees to use it as technical Nutanix Lab.
Nutainx online demo lab is free to demostrate live Nutanix technology demo to presenting Nutanix Prism functionality and features – to show how it is easy to manage Nutanix IT-Infra from Prism web console.
Nutanix online demo lab website resolved followings problems:
No more need to carry Nutanix POC server to show Nutanix Prism functionality
No more need a engineer to configure it for every client site
Worldwide accessibility
Mobile friendly platform
Multi cluster environment
Nutanix Online Lab
Nutanix online demo lab need following prerequisite to login on Nutanix Online Lab website.
Nutanix online Lab website URL is https://demo.nutanix.com/
Nutanix Online Lab System requirement
Desktop/Laptop/Tablet/Mobile any one of them
Internet connection al least 1Mbps would be great for faster web browsing
Any web browser chrome (recommended) /Firefox/safari/opera/IE etc.
Nutanix Online Lab – Login credential requirement
For Nutanix Authorized partner:
1. Your business mail id must be registered with Nutanix portal https://my.nutanix.com/
2. Nutanix Login ID and password
For Nutanix employees:
1. Nutanix Login ID and password
2. You'll be asked for an mobile app or for your Okta challenge question to verify credentials.
Nutanix Online Demo Lab website https://demo.nutanix.com/ offer Multi cluster environment and products as mentioned below to demonstrate.
AHV
ESXi
Prism Central
Beam
Era
Karbon
Epoch
Dell XC
Lenovo HX
Files
Nutanix demo instruction guide on https://demo.nutanix.com/instructions
Watch detailed video below:

Thanks to being with HyperHCI Tech Blog to stay tuned – keep learning to move on.
Related